Tait Communications has been engineering high quality products for over 40 years. Tait specializes in rugged solutions that are engineered to best fit customers needs. Tait is a global leader in P25 and DMR, bringing new ideas and solutions to these technologies.
UNIFY VOICE
It provides, in its simplest form, Push-to-Talk (PTT) capability for anyone, at anytime, anywhere. It does this by providing seamless instant communication or PTT capability over any available communications network, including LMR, cellular and WiFi. It provides a choice of end-user devices that are familiar and are aligned to the user's job function.
BioLink – Personnel Monitoring
BioLink provides commanders with a highly intuitive PC interface that gives instant access to staff physiological data as well as enabling a wide range of trigger alerts to be set.
Alerts for Heart rate and breathing rate
Orientation alerts (e.g. man down)
Fall alerts
Core body temperature
Activity level alerts (PASS alarms over the radio)
Monitoring of vital signs during rehab (stress levels, ECG and blood pressure using additional sensors)
TP9400 – P25 Phase 1 & 2 Portable
Available in VHF and 700/800MHz bands the TP9400 is ready to work on your system. The TP9400 is IP67 rated and exceeds MIL-STD-810G standards. The radio also has optional GPS and Bluetooth capabilities to further your agencies ease of use.
TM9400 – P25 Phase 1 & 2 Mobile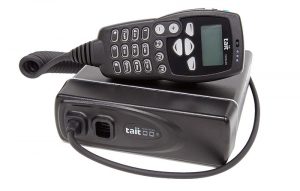 Tait P25 mobile available with encryption, voice and data, a IP54 rating, and other industry leading features is ready to meet you agency's communication needs. Available in several different configurations the Tait TM9400 can be installed as a dash mount, remote mount, dual head, or remote microphone allowing for a low profile install.

Tait DMR features that will benefit your organization include:
AVL and APL support, based on the DMR standard for location services
Data support for text and status messages
high quality voice calls to individuals, groups and fleet-wide broadcast
Bluetooth connectivity on portable radio
a DMR standards-based application interface
market-leading voice and data performance for enhanced worker safety
equipment operation in analog FM, MPT or DMR modes to ease network migration
intelligent network design with built-in redundancy.
TAIT GridLink
Tait Gridlink solves both of these problems. This innovative solution utilizes the mission critical, trunked voice and data DMR network. This means it offers excellent and extensive coverage at a very low cost and it is built with resiliency at its core.
With Tait GridLink one mission critical network carries both your workforce voice and grid data. It's the intelligent solution that some of the world's largest networks are choosing.
EA Networks Grid Link Case Study
TP9300/TP9361 Portable DMR Radio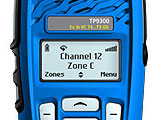 The Tait TP9300 offers conventional and trunked DMR operation as well as full MPT 1327, and conventional FM in one device. The TP9361 intrinsically Safe Tait DMR portables are engineered to operate safely in hazardous environments, ensuring your people have communications they can depend on while they get the job done.
TM9300 Mobile DMR Radio
The TM9300 DMR mobiles provide an efficient, digital voice and data communications solution for users in mission critical environments. These mobiles function in trunked DMR, conventional DMR, full MPT 1327, and conventional FM modes, and can roam between DMR and MPT networks.