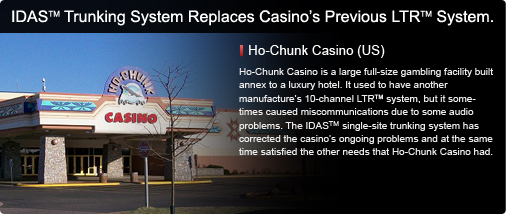 Pointon Communications has built several IDAS systems over the past 5 years and continues to service and provide quality support for these digital systems. The Ho-Chunk Nation decided to go with ICOM's IDAS for their casinos statewide, the largest of which being in Wisconsin Dells. With almost 800 radios the 10-channel trunking system provides the voice quality and security that was not present with the previous system.
ICOM's case study of Ho-Chunk's IDAS system
Contact Pointon communications to see how a IDAS system could improve your communications needs.